NATIIVO AUSTIN FULL SERVICE,
LUXURY AMENITIES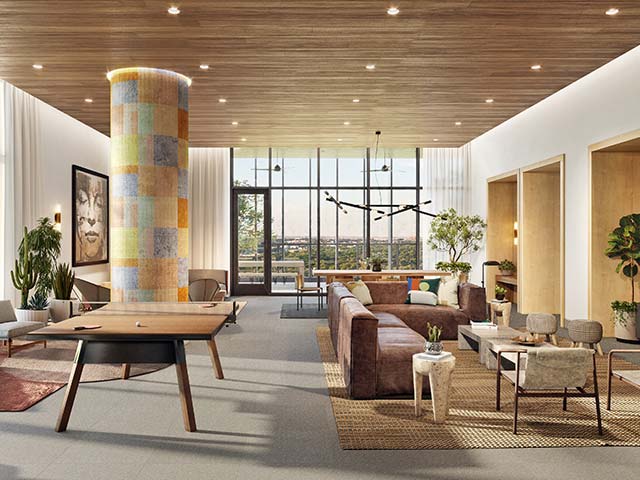 Whether you're an owner of Natiivo Austin condos or a traveling visitor, you'll gain access to world-class amenities ensuring every stay will never be the last. Guests enjoy 24-hour Concierge Service for everything from housekeeping to itinerary planning provided by our team of MasterHosts. And, as ours is a city under the Texas sun, Natiivo Austin has a rooftop swimming pool that offers both reprieve and relaxation. Relax under shaded cabanas, or our outdoor lounge seating, and take in the breathtaking views of Austin below.
Shaded cabanas and outdoor lounge seating line our rooftop swimming pool, overlooking shimmering waters and the breathtaking city below.
Located on the 10th floor, our fitness center features yoga and Peloton bike studios, an outdoor workout area, and state of the art equipment to help maintain owners' and travelers' active lifestyles.
Coordinating everything from housekeeping and restaurant reservations to grocery delivery and itinerary planning, our experienced team of MasterHosts makes every moment, effortless. This 24-hour Concierge Service includes home-sharing management, meaning MasterHosts will handle all listings, reservation requests, inquiries, as well as check-ins and check-outs on the home-sharing platform of choice.